474 Hostel & Hotel reviews on site!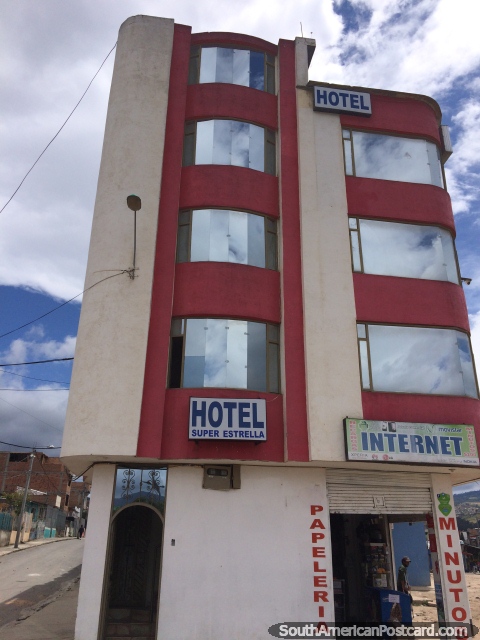 Hotel Super Estrella, Pasto, Colombia
(September 2020 - 1 night). A dive beside the bus terminal in Pasto for around $8USD. Itchy bed and not comfortable. Private bathroom, a window out to the road, view of the terminal. Just pay $5USD or so more and get a nice hotel across the road. Don't come here - I don't know why I did - close to taxis to get to the airport early the next morning, that's why.