368 Hostel & Hotel reviews on site! About Popayan.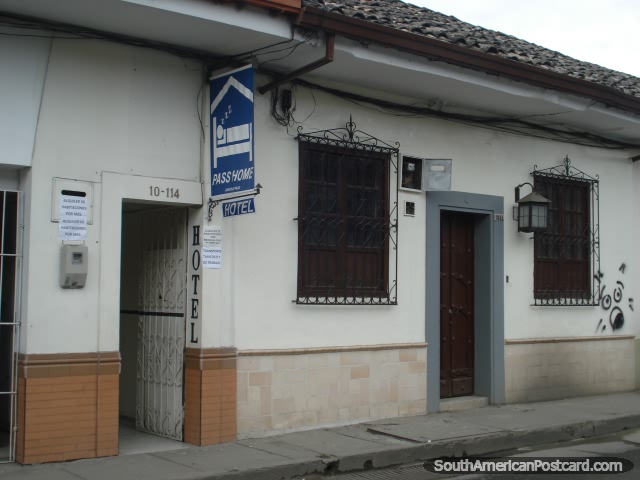 Hotel Pass Home, Popayan, Colombia
(June 2010 - 1 night). A funny sort of place, small dorms, not many people, no place to hang out apart from the dorm, but I had a great sleep because I was very tired.
About Popayan
.