474 Hostel & Hotel reviews on site!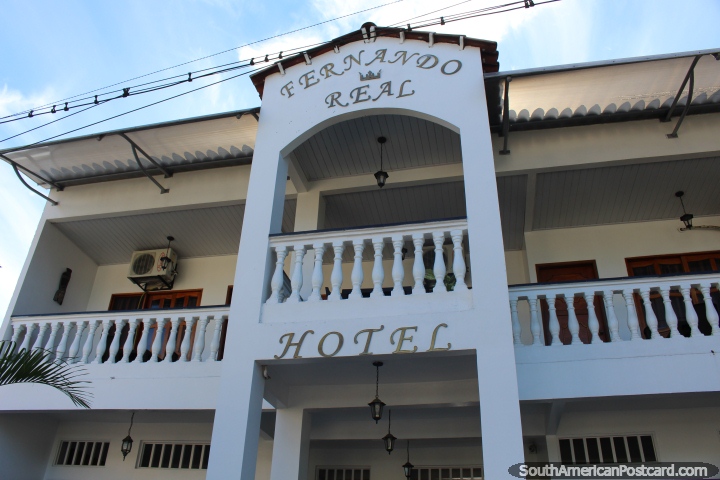 Fernando Real Hotel, Leticia, Colombia
(April 2016 - 1 night, October 2016 - 1 night). Good value and a pretty good room for $17USD with aircon or $13USD with a fan. Private bathroom, tv, fridge and a good bed but a weak wifi signal unless you are in the reception area. Centrally located near food joints and shops. Nice helpful owner and staff. Attractive hotel, well-kept and clean. Recommended.