368 Hostel & Hotel reviews on site! About Bogota.

Tip-Top Hostal, Bogota, Colombia
(July 2013 - 2 nights). This place was OK. The room was kind of half dorm, half private room, a little odd. Shared bathroom and kitchen. Located in La Candelaria area of the city.
About Bogota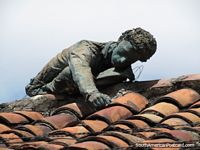 .