474 Hostel & Hotel reviews on site!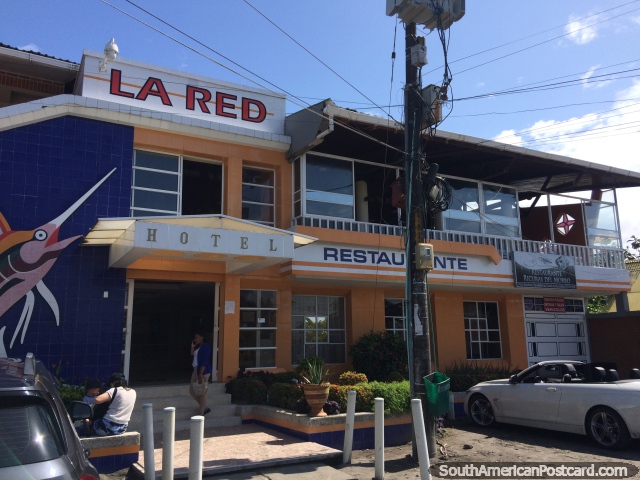 Hotel El Red El Morro, Tumaco, Colombia
(January 2021 - 6 nights). Along the road in front of the beach in Tumaco is a row of hotels with Hotel El Red El Morro being well-placed among them. Cheaper than some of the closest hotels at around $25USD for 1 person. The hotel has a large swimming pool and a restaurant. The rooms have balconies, private bathroom, tv, wifi, fridge, desk with chair and a comfortable bed. The staff are friendly and helpful. I spent 6 nights here and enjoyed my stay. The rooms are cleaned daily. Recommended.