474 Hostel & Hotel reviews on site!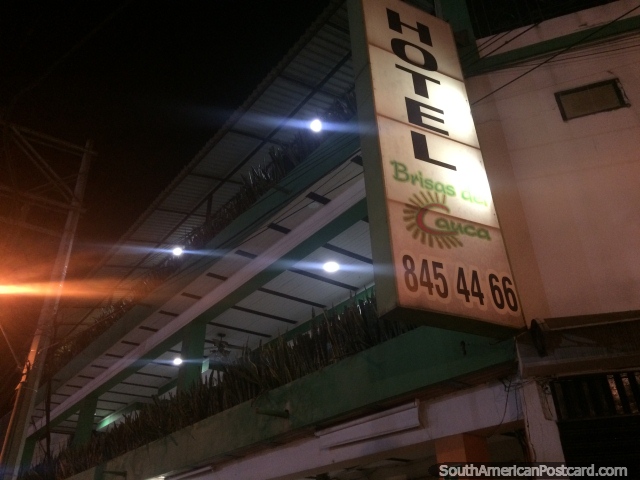 Hotel Brisas del Cauca, La Pintada, Colombia
(September 2020 - 1 night). From the southern bus terminal in Medellin, a bus 3hrs south will bring you across the mountains to La Pintada. It's a short distance but takes a long time because of the many trucks and a road without passing lanes. La Pintada is a good place to stop for the night either heading to or from Medellin. The main road has several hotel choices. Hotel Brisas del Cauca is on the corner of the main road and the side street. A comfortable room with private bathroom, wifi and a large open patio outside overlooking the main road. At $11USD per night it is a good option. From La Pintada you can head west to Jardin, south to Pereira or north to Medellin.
More Hotel and Hostel Reviews from Colombia
Hotel Brisas del Cauca, La Pintada