474 Hostel & Hotel reviews on site!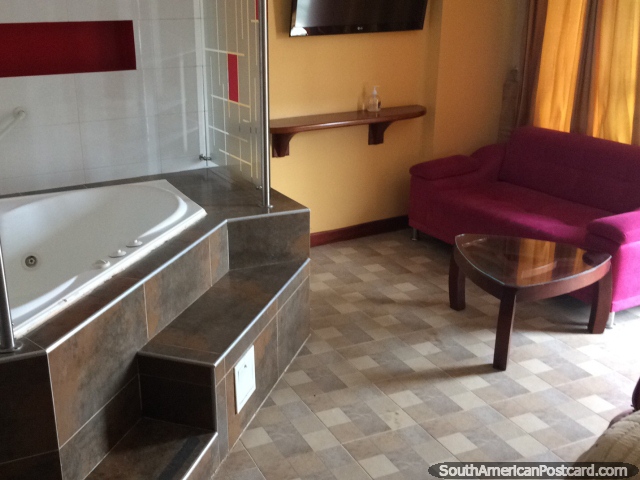 Hotel Confort Sweet, Pasto, Colombia
(January 2021 - 2 nights). Hotel Confort Sweet in Pasto was a great find for me and quite luxurious with a very large room with firstly a balcony, a jacuzzi, a sofa, a large bed, glass coffee table, nice bathroom, tv and wifi. Great value at around $27USD for 1 person. Stay in luxury in Pasto at Hotel Confort Sweet, not far from Hotel Niko and the bus terminal. Highly recommended and a great discovery in Pasto!