474 Hostel & Hotel reviews on site!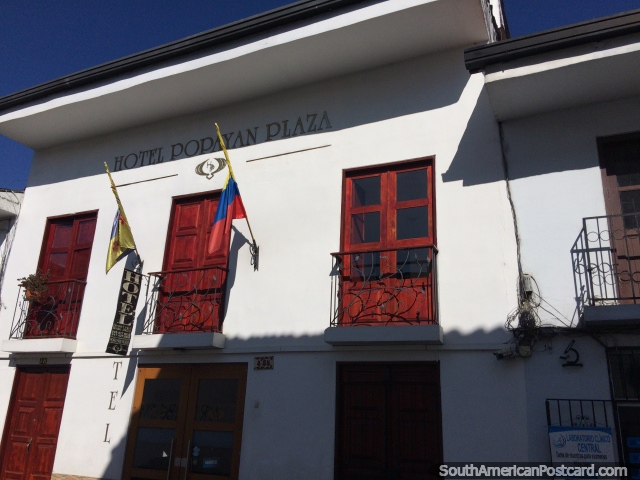 Hotel Popayan Plaza, Popayan, Colombia
(September 2020 - 2 nights). Located just 2 blocks from the main plaza in Popayan. At around $25USD per night it is more expensive than my usual hotel choices but very comfortable and with a good breakfast included. The staff are friendly and helpful. The room very comfortable with bathroom, tv and wifi. A balcony overlooking the street made it even better. Very secure and central and not far from restaurants. If you want a cheaper option in Popayan try the hotels around the bus terminal, they look OK from the outside and maybe cost about half the price. Recommended.