368 Hostel & Hotel reviews on site! About Leticia.

La Jangada Hospedaje, Leticia, Colombia
(Feb 2011 - 1 night). I had a whole dorm to myself and the staff were friendly and helpful. Located in the center of town near everything you need. I enjoyed my night here. Recommended.
About Leticia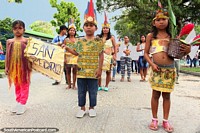 .