474 Hostel & Hotel reviews on site!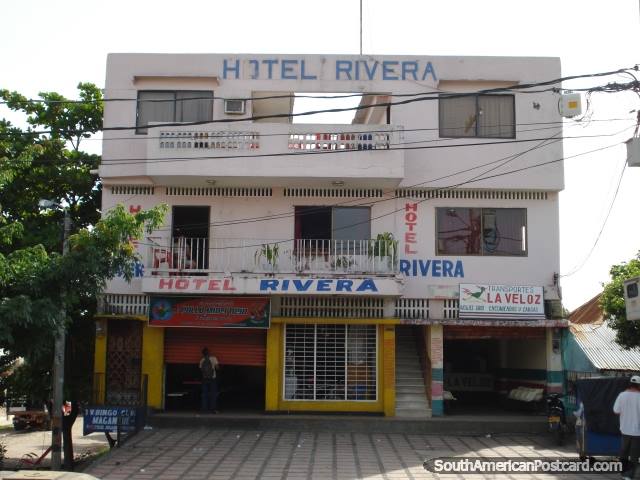 Hotel Rivera, Magangue, Colombia
(July 2010 - 1 night). I had a simple and basic room with dingy bathroom for about $8USD which is all I was looking for anyway. The room had a good view of the area from the roof floor, there are restaurants and main streets right outside and its 5 minutes walk to get a boat to Mompos.