474 Hostel & Hotel reviews on site!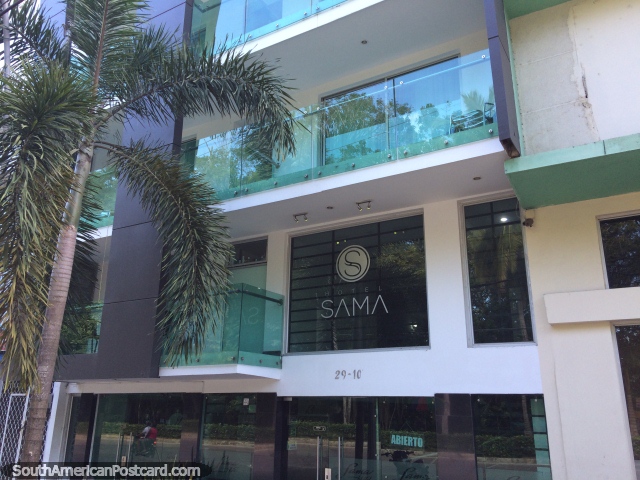 Hotel Sama, Monteria, Colombia
(November 2020 - 2 nights). Hotel Sama gave me a great room on the 3rd floor with a nice balcony overlooking the park by the river. It's the best place to be located in Monteria, near Parque Ronda del Sinu and the river. For $80 Pesos ($25USD), a comfortable room with bathroom, tv and wifi. The staff are friendly and helpful. There is a restaurant beside the hotel and more food available in the park area. Recommended.