474 Hostel & Hotel reviews on site!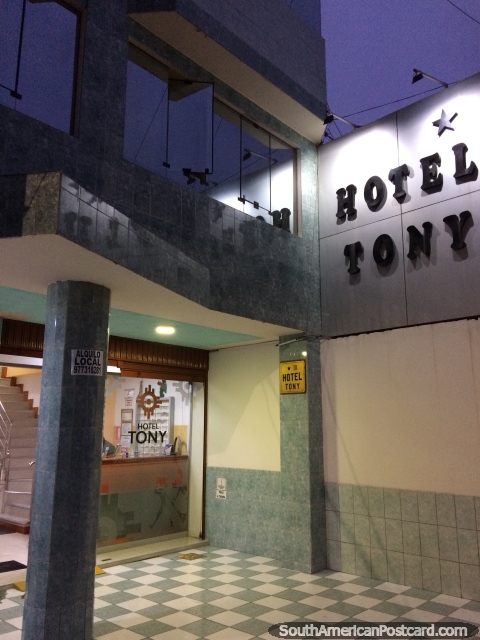 Hotel Tony, Tacna, Peru
(December 2019 - 2 nights). I stayed at Hotel Tony for a couple of nights, each night in a different room. First night, a room for 1 for $50 Soles ($15USD) with private bathroom, tv and wifi. A room back from the main street for peace and quiet. The 2nd night, a family room upstairs at the front of the building with a lot of street noise. A large room with 3 single beds for $90 Soles ($27USD). The hotel is located just 2 blocks from the middle of the main street, just up from the cathedral. A handy location to shops and restaurants. A good budget hotel.