474 Hostel & Hotel reviews on site!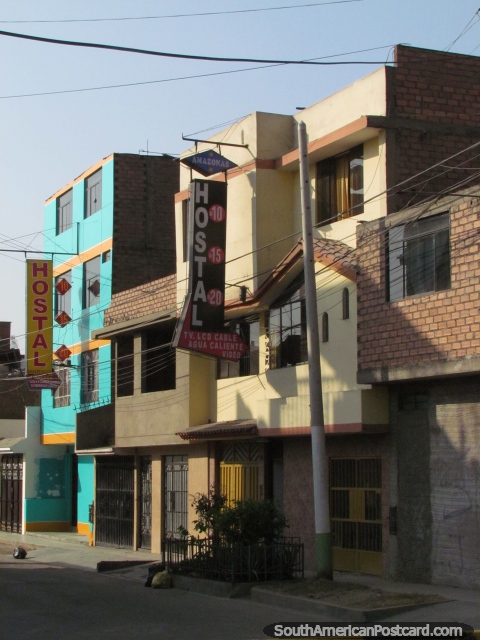 Amazonas Hostal, Lima, Peru
(April 2014 - 2 nights). This rent by the hour hotel/hostal was great for a couple of nights. Located not far from the airport like many other hotels of this type. My own room, cable tv, wifi, private bathroom. Better than staying in a dorm at another hostel. Not much noise as it was not the weekend. Not in the center of the city. I actually recommend it!