474 Hostel & Hotel reviews on site!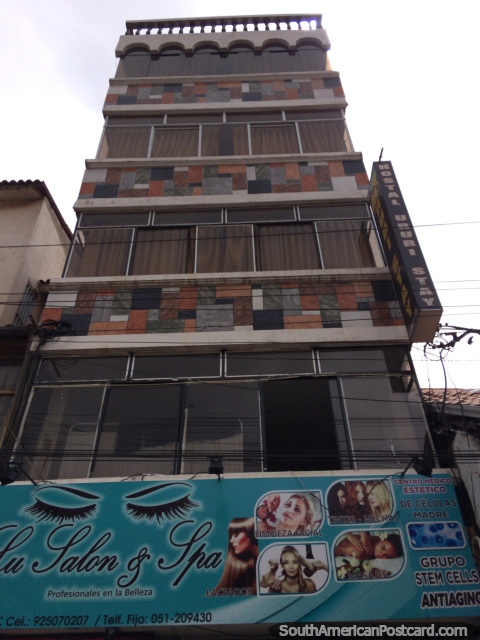 Hostal Ururi Stay, Puno, Peru
(January 2019 - 1 night). Hostal Ururi Stay is located right in the very central part of Puno between the 2 main plazas beside shops and restaurants. For $70 soles ($23USD) for a room with 2 beds for a small family with a private bathroom with breakfast included, it's not a bad deal. However, the room was quite small and both beds were single beds, how they thought 2 single beds would be ok for a mum, dad and young child I'm not sure. Why not a double bed? Breakfast is good though, fruit, cereal, bread, coffee etc. If they had a book to say that you have paid would also be good, instead of the girl having to phone the boss for confirmation. They can also book tours for you. Recommended for its location.