474 Hostel & Hotel reviews on site!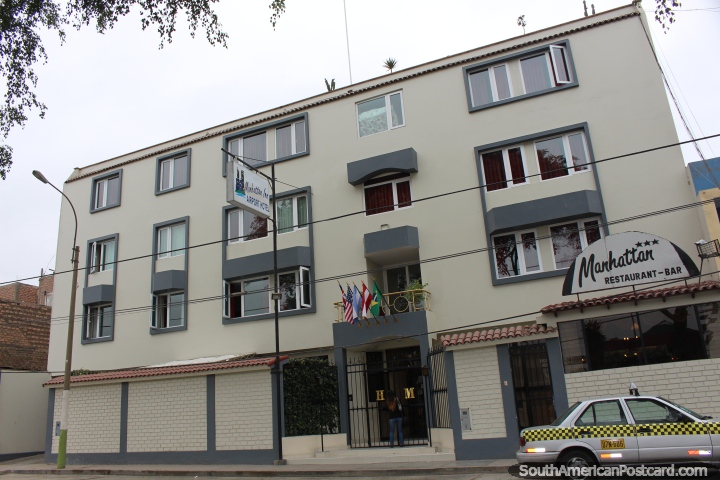 Manhattan Inn, Lima, Peru
(September 2015 - 1 night). I stayed at Manhattan Inn because it is close to Lima Airport, 10mins. It's a nice hotel, I payed $79USD for a double room with bathroom, tv and wifi. The water is nice and hot. Breakfast is included but is simple, bread, eggs, coffee and juice. They should throw in a fruit salad also. The hotel has an airport pickup service costing $15USD each way. No complaints, not bad!