474 Hostel & Hotel reviews on site!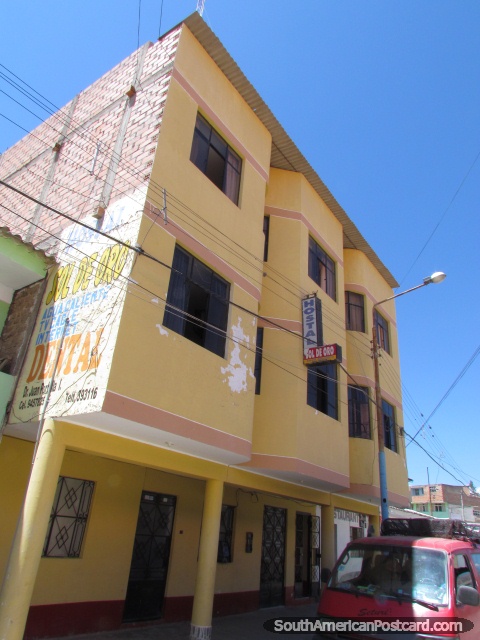 Hostal Sol de Oro, Yungay, Peru
(August 2011 - 1 night, September 2021 - 1 night). Comfortable room with private bathroom and tv. Located up the road from the plaza. Great for a night or 2. Review for 2nd stay here: Hostal Sol del Oro is the best I could find in central Yungay at $40 soles per night for 1 person. Nice big comfortable double bed, small tv, wifi that didn't work in the room, private bathroom, a desk and chair. OK for a night or 2. Located just near the upper side of the plaza along the road a little. Views of the street and mountains. Recommended.