474 Hostel & Hotel reviews on site!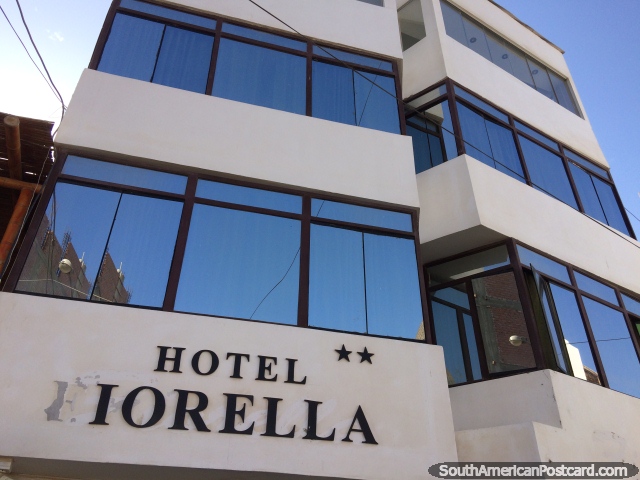 Hotel Fiorella, Paracas, Peru
(September 2021 - 2 nights). Hotel Fiorella is located on the street back from the beachfront but you can get views of the bay and sea in some rooms. For $90 soles a comfortable room and bed with private bathroom but the water wasn't very hot. The rooms are not so noise-proof either and you can hear the people in the next room talking and doing other things. Actually I had to change rooms because of this. Look around Paracas, there are many options.