474 Hostel & Hotel reviews on site!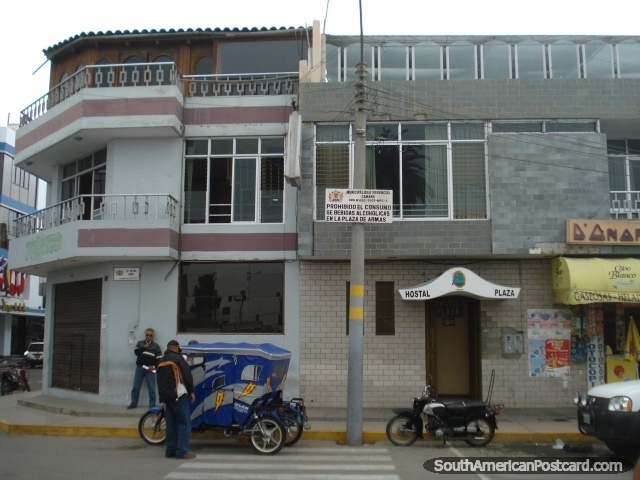 Hostal Plaza, Camana, Peru
(May 2009 - 2 nights). Right on the plaza, not too expensive, room was ok and had a bathroom, a nice chinese style restaurant is nextdoor, it was a good base for me to wander around Camana from, it's in the nicer end of town.