474 Hostel & Hotel reviews on site!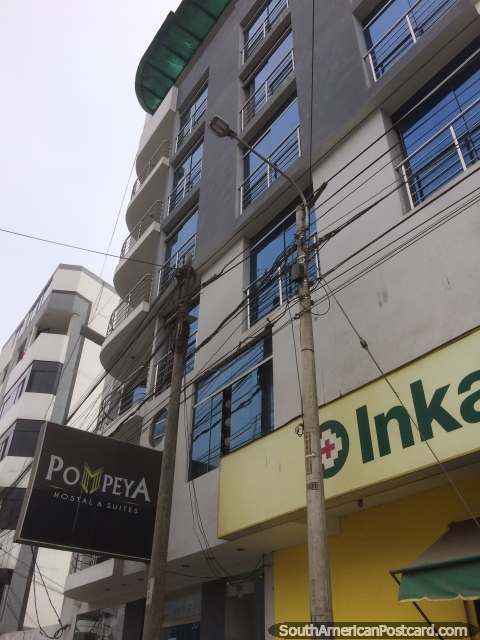 Pompeya Hostal and Suites, Trujillo, Peru
(August 2021 - 3 nights). The only reason I stayed here is because the hotels more central in Trujillo I didn't like because of cost or there was no window. At $50 soles per night Pompeya Hostal and Suites is half the price and only just across the road from the central part of the city. The room is small with a bed, tv, wifi, balcony and private bathroom. It is more of a rent by the hour kind of place and the bed had bugs biting me. Not recommended unless you really want to stay here!