474 Hostel & Hotel reviews on site!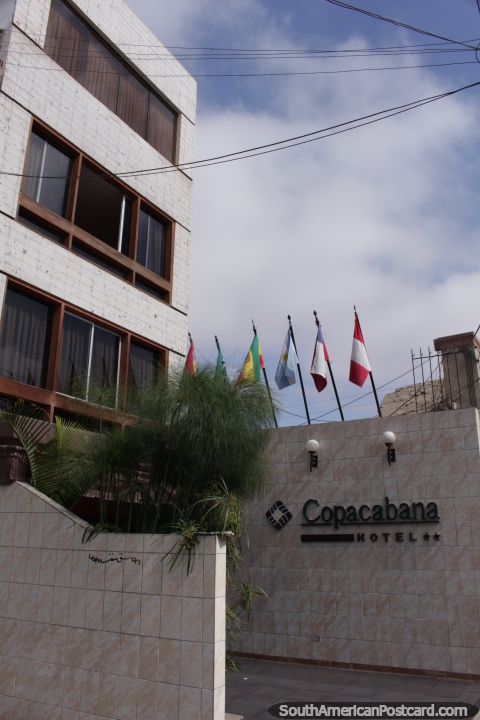 Copacabana Hotel, Tacna, Peru
(September 2015 - 2 nights). Copacabana Hotel is one of the many overpriced hotels in Tacna. $110 Soles ($35USD) for a double room with bathroom, cable tv and wifi. The place is nice enough but my double bed was sunken in the middle which made it uncomfortable so I had to move to the single bed instead. Breakfast is included but they don't include anything with it. It is 3 pieces of bread, coffee and juice, that's all! Where are the eggs? What, I need to pay for those? Sorry, that is not a breakfast, how disappointing. I cannot recommend the Copacabana Hotel for these reasons, there are many other hotels to choose from!