474 Hostel & Hotel reviews on site!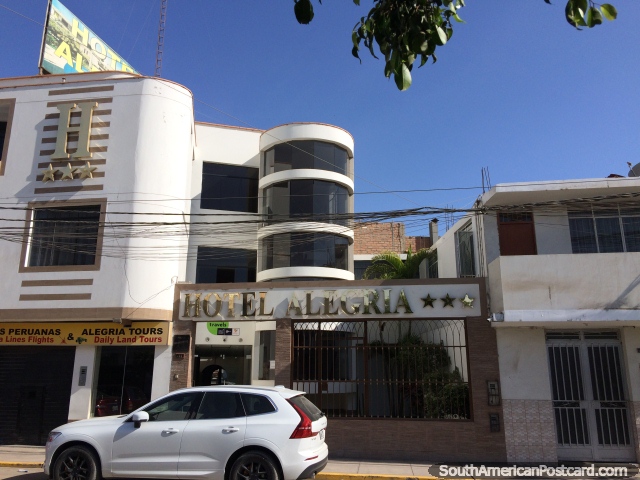 Hotel Alegria, Nazca, Peru
(September 2021 - 2 nights). Hotel Alegria in Nazca is located opposite the bus terminal. For $90 soles for 1 person a comfortable room with private bathroom, tv, wifi, closet, balcony, fan etc. Breakfast is included and the hotel has a swimming pool and is a great option in Nazca just a few blocks down from the main square. Recommended.