474 Hostel & Hotel reviews on site!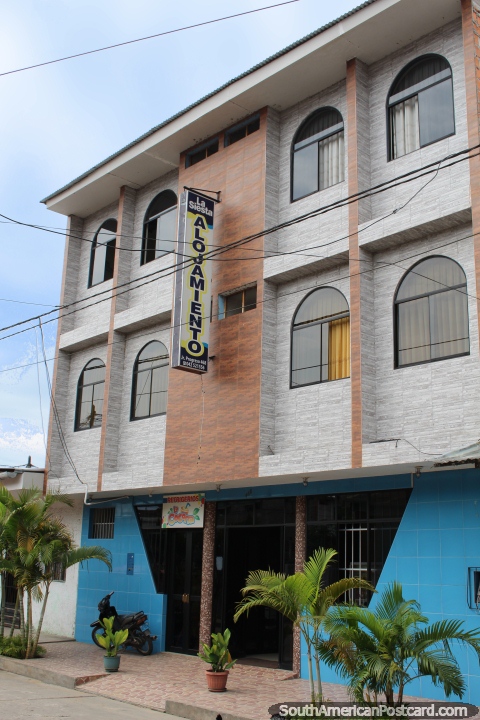 Alojamiento La Siesta, Tarapoto, Peru
(October 2016 - 2 nights). Nice room with tv, wifi and a nice bathroom and bed. The fan was very weak though, not good on a hot day. $40 Soles ($12USD) for my room. Located several blocks from the main plaza, not that there is anything to see at the plaza. Walk 2 blocks up the hill to a restaurant that has a great salad! A good hotel if you don't need to be right in the center.