474 Hostel & Hotel reviews on site!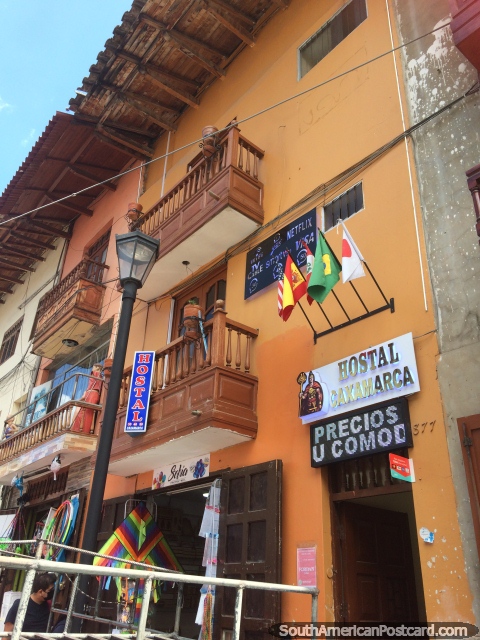 Hostal Caxamarca, Cajamarca, Peru
(August 2021 - 4 nights). At $90 soles per night for 1 person Hostal Caxamarca is another of many overpriced hotels/hostals in central Cajamarca. An old room and bathroom, not flash and wasn't cleaned at all in the 4 nights I was here. Hot water not really, actually luke warm if that. Your best bet in Cajamarca is to book a hotel with balcony around the plaza in advance or you won't get a room with balcony, only an internal one. That's my best advice for a stay in Cajamarca.