474 Hostel & Hotel reviews on site!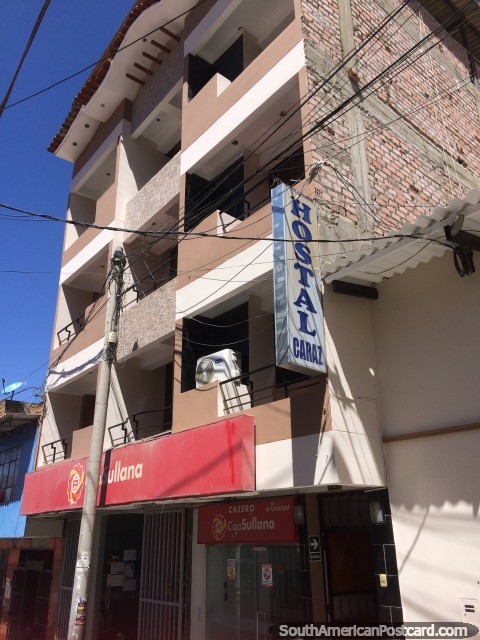 Hostal Caraz, Caraz, Peru
(September 2021 - 2 nights). For $50 soles Hostal Caraz in Caraz had for me a bad sunken bed and cold water. I couldn't stay any longer here. On the plus side there was a balcony overlooking the street, a tv and wifi. The staff are nice but that doesn't make the bed any better or the water any hotter. I'm sure there must be better accommodation in Caraz - look around.