474 Hostel & Hotel reviews on site!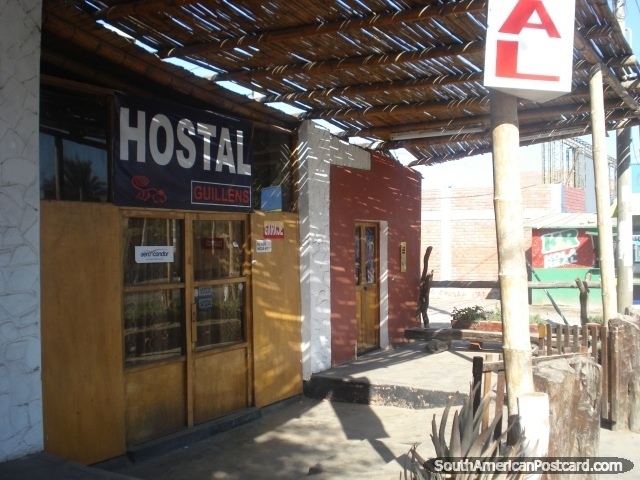 Hostal Guillens, Nazca, Peru
(Apr 2009 - 1 night). Not bad, has hammocks outside the rooms and a computer in the reception for the guests. It's close to the center of town, don't make an instant decision about tours in the foyer when they ask though.