474 Hostel & Hotel reviews on site!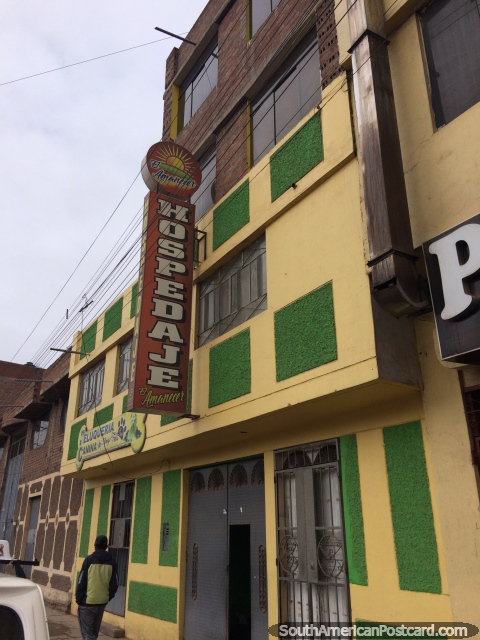 Hospedaje El Amanecer, Juliaca, Peru
(January 2019 - 1 night). Juliaca, not exactly a tourist destination, but a convenient stopover for the night on the road between Arequipa and Puno. For the good price of $40 soles ($13USD) for a room with 2 beds, Hospedaje El Amanecer located a few kilometers from the bus terminal provides an adequate place to stay the night. Best thing is the private bathroom with a hot shower with water that is piping hot, that's good because it's cold in Juliaca at night. The hosts are friendly and there are a few restaurants outside to eat at.