474 Hostel & Hotel reviews on site!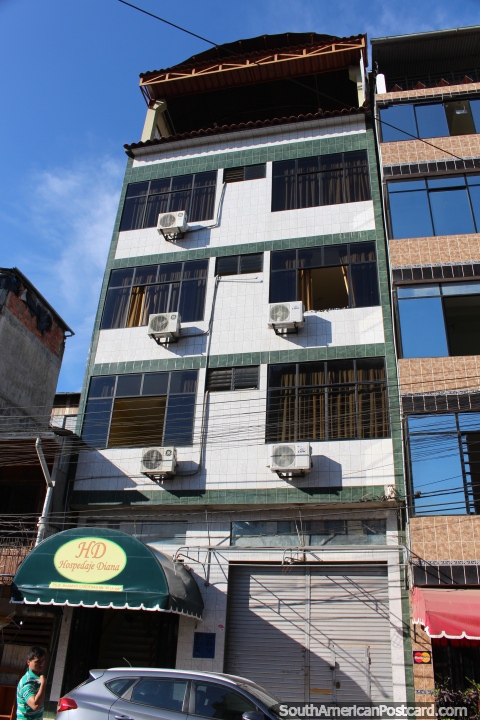 Hospedaje Diana, Pucallpa, Peru
(September 2016 - 4 nights). An awesome room for the price indeed! $40 Soles ($12USD), a great bed, tv, wifi, nice bathroom, a writing desk, bedside table, wooden shelves, ceiling fan, an aircon if you want (may cost more), a window that slides open, nice staff and a great location just 2 blocks from the main plaza. I very much recommend Hospedaje Diana in Pucallpa!