Related Photos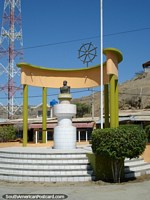 On the road out of Mancora heading north there are several monuments on the right.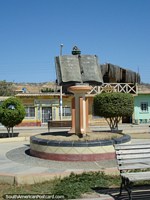 Open book monument north out of Mancora.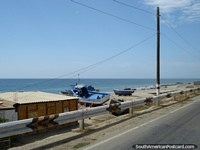 Coast and beach between Mancora and Zorritos.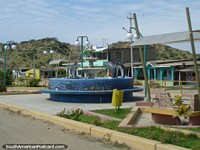 Dolphin fountain in a place called Acapulco south of Zorritos.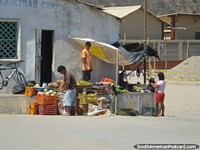 Fruit and vegetables for sale in the street in Bocapan, north coast.
Map location: Piura to Tumbes, Peru