474 Hostel & Hotel reviews on site!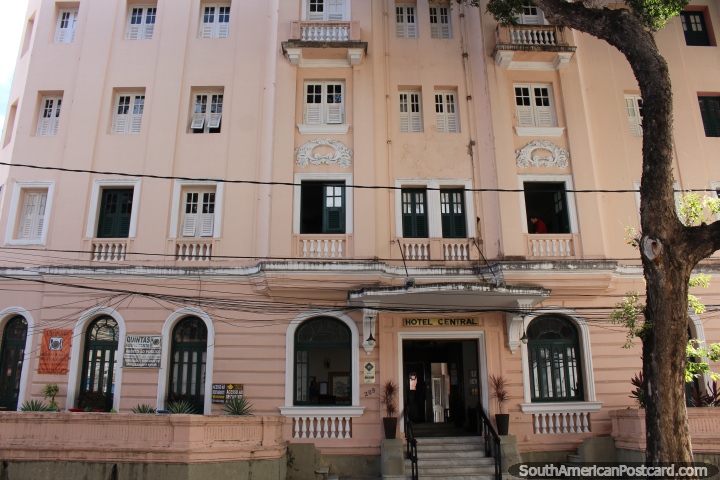 Hotel Central, Recife, Brazil
(March 2017 - 1 night). Kind of old and in need of some sprucing up but has character! $84 Reals for a single bed room without bathroom, itchy bed, room had a basin though, came in handy in the middle of the night... In the center of course and near the large mall where you can get a lot of food to eat and use the ATM machines too. The buffet breakfast included in the morning was pretty good. Not great but not bad for a backpacker!