474 Hostel & Hotel reviews on site!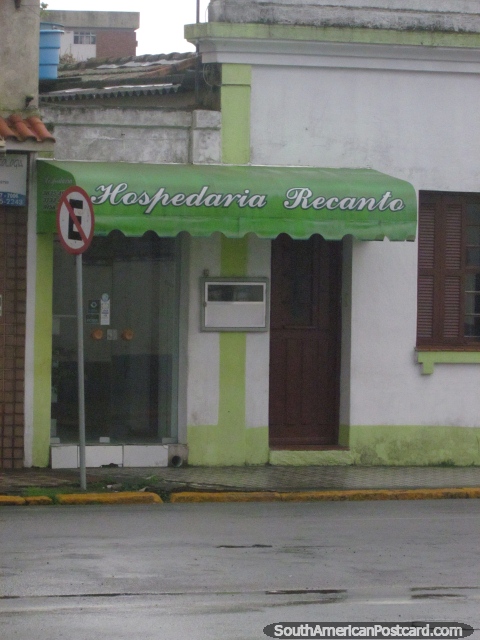 Hospedaria Recanto, Rio Grande, Brazil
(September 2013 - 1 night). Well, you get what you pay for I guess. Fairly cheap by Brazilian standards. Across the road from the bus terminal. The room was tiny and had a horrible bed, one where you can feel the wooden slates pressing through the thin mattress. Surprising but I had a great nights sleep! Shared bathrooms. Take it leave it.