474 Hostel & Hotel reviews on site!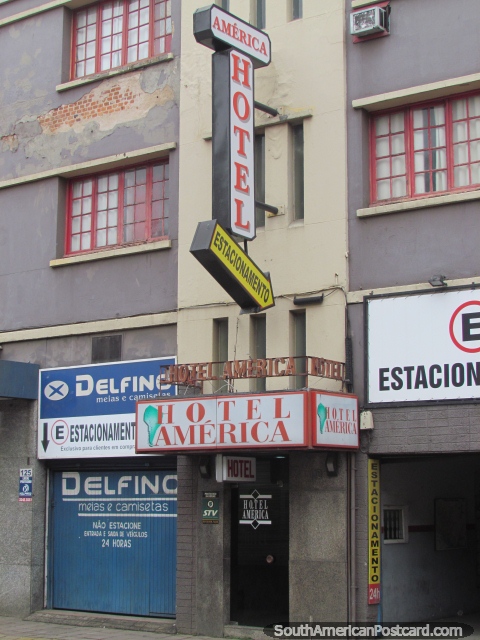 Hotel America, Porto Alegre, Brazil
(September 2013 - 3 nights). This hotel is not far from the bus terminal and center of town. I stayed here before and after I visited Florianopolis. Well-priced, single bed room, shared bathroom and wifi. Breakfast is included also. On the corner nearby are some cheap buffet restaurants. Helpful staff. Recommended.