474 Hostel & Hotel reviews on site!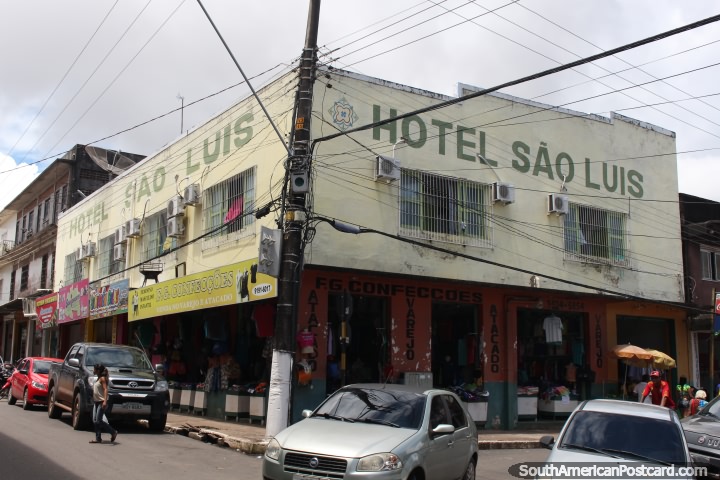 Hotel Sao Luis, Santarem, Brazil
(March 2015 - 3 nights). My room was infested with cockroaches, I killed between 15 and 20 living in my room during the first 2 days I was there. That is the reason I never ate at the hotel's restaurant! Around $22USD per night for a room with a small bathroom in the corner. Best thing about this place was the good wifi connection and the location in the center of town. One evening the night-watchman knocked on my door and asked if he could borrow $5 Reals to give to another customer as change. He came into my room and was basically hanging over me watching me looking to see if I had the $5 Reals. He didn't return my money in good time and I had to go out to reception and make a scene to get my money back - totally unacceptable! In the morning before 7am the woman worker made so much noise in the hallway outside the rooms that it woke me up and I had to go out and ask her to keep the noise down, for which she gave me a very dirty look. I was glad to leave this place/dive and I cannot recommend it. There are other cheap hotels nearby, give-em a try!