474 Hostel & Hotel reviews on site!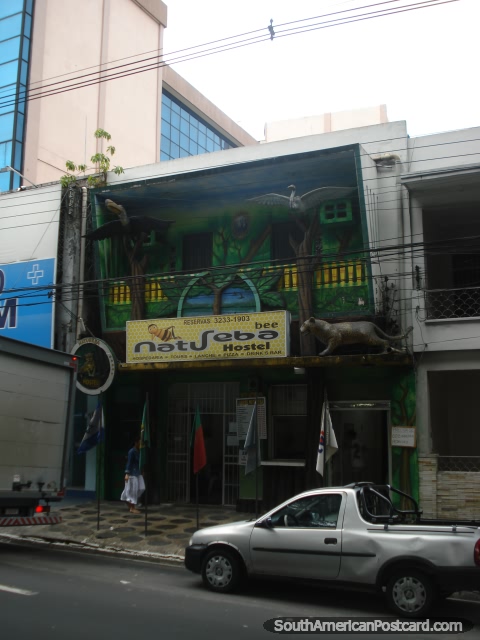 Hostel Natureba, Manaus, Brazil
(February 2011 5 nights). In a good location in Manaus near many sights in the center of town. There are dorms with or without air-con, basically if someone pays for air-con the rest in the dorm get it free. There is a kitchen, restaurant, tv/living room, washing machine. Not the most fun place I have been in, but fine for a relaxing few days. Book your boats for the Amazon from the port, not from the tour desk here, it's much cheaper.