474 Hostel & Hotel reviews on site!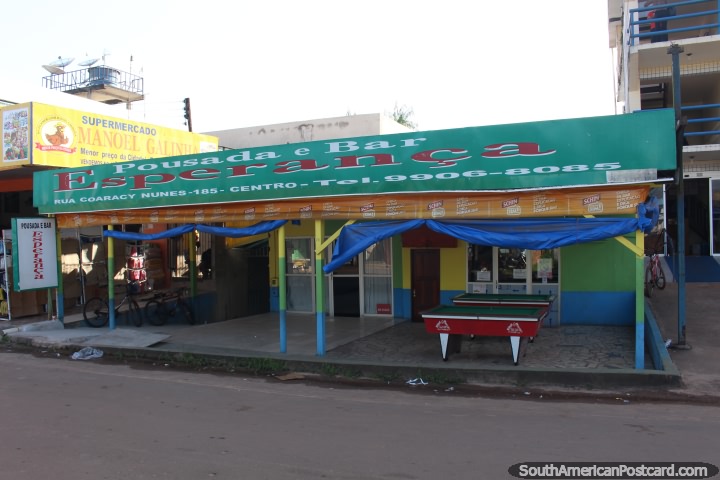 Pousada Esperanca, Oiapoque, Brazil
(April 2015 - 1 night). I arrived late at night after all day traveling by car up from Macapa. The rooms are basic and cheap but not ugly or horrible. I payed $25 Reals ($8USD) for a room with a bed and fan. The bathroom was shared but that was not a problem. Actually it was nice to have something cheap and not nasty for a change. The pousada is located in the center of town and there are a couple of other hotels right there too, one beside and one opposite. The lady was friendly, I have no complaints. Recommended for budget travelers.