474 Hostel & Hotel reviews on site!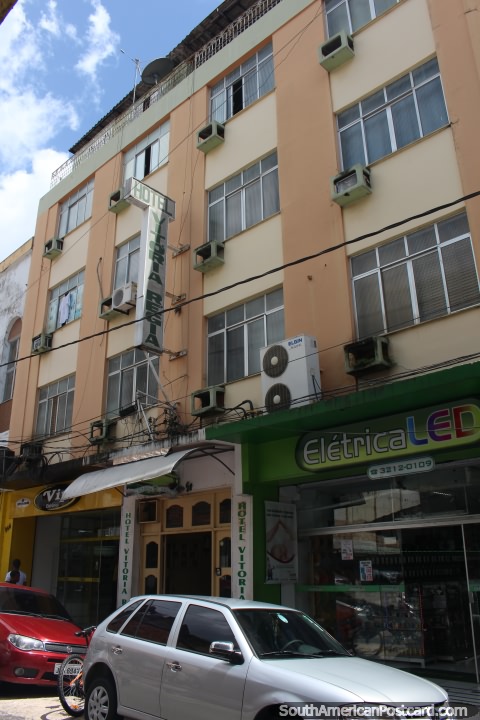 Hotel Vitoria Regia, Belem, Brazil
(April 2015 - 3 nights). Located in the center of the old city in Belem. Seemed like a nice place. The woman owner is very unfriendly, she didn't like me from the start and I felt the same about her. I had a room with air-con, bathroom, a fridge and a tv with nothing worth watching for just over $22USD per night. The wifi worked for the first 24hrs but never did again after that, even then I had to sit right beside my door to get a connection. Breakfast was included each morning which was good. At night I ordered food from delivery people who brought it to my room. But the most disgusting thing were the pillows on the bed, old pillows with the foam falling out wrapped in new pillow cases. In the middle of the night after waking up, I found myself laying in a pool of foam pieces, it was everywhere and it was absolutely disgusting. I scrapped it all up with my feet and kicked it out the door. The hotel is probably better than the other 2 places nearby in the same street but take it or leave it. It's a dive in disguise. I'm sure there are better places to stay than this and there is! I moved to a new hotel nearby the next day.