444 Hostel & Hotel reviews on site!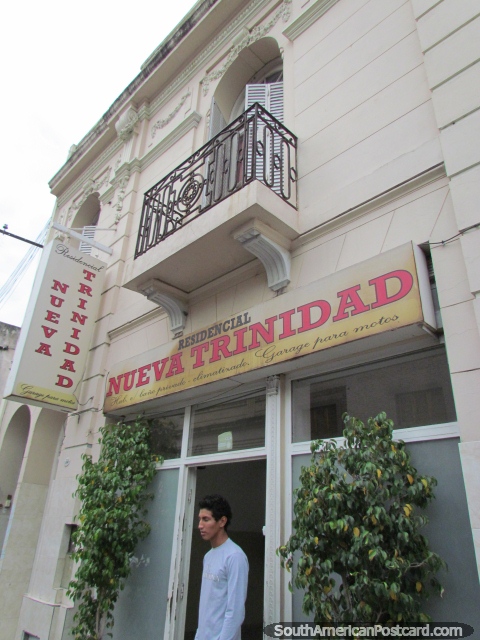 Residencial Nueva Trinidad, Cordoba, Argentina
(April 2014 - 1 night). A rent by the hour type of hotel located near the bus terminal. I had a room with bathroom and cable tv. I intended to stay 2 nights but they wanted to double the price for the 2nd night because it was a Friday so I left. There are several cheap hotels just around the back of the bus terminal if you arrive late or don't want to go searching around town for something better. Can't really recommend a place like this though.