474 Hostel & Hotel reviews on site!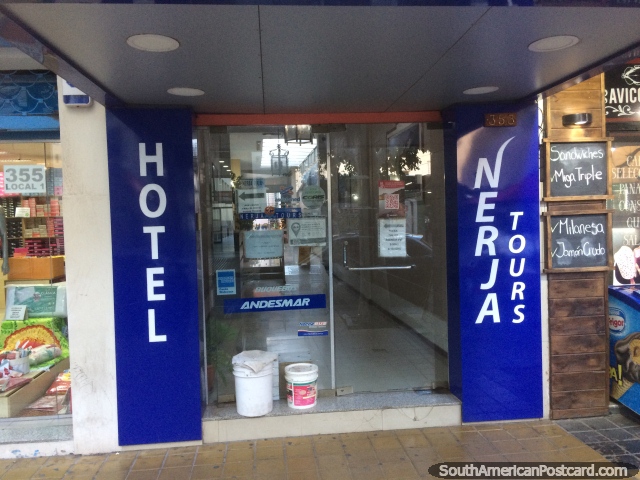 Hotel Nerja, San Juan, Argentina
(December 2021 - 1 night). A nice big room for $30USD in central San Juan. Private bathroom, aircon, fridge, wifi and tv. Comfortable double bed. Helpful staff. Well-priced compared to the expensive hotels in this area, half the price. Payment is possible with your card which is important in Argentina because cash machines only give a little cash and take high fees. Recommended.