474 Hostel & Hotel reviews on site!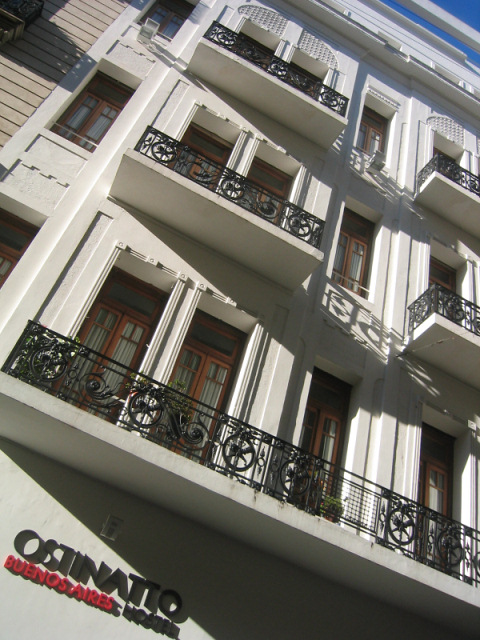 Ostinatto Hostel, Buenos Aires, Argentina
(Mar 2008 - 4 nights, Oct 2008 - 6 nights, May 2012 - 2 nights). This hostel is always nice, clean and with friendly and helpful staff and it is in a great location in the San Telmo district. They have bicycles that you can rent to ride around and explore the big city, a great kitchen and dining area with balconies overlooking the street which is a good social area as well, there is a TV and video area with beanbags and a couch downstairs. The hostel is kept clean by several ladies each day. In 2012 when I stayed here it wasn't that great due to the noise and echo throughout the place and people slamming doors. They need to do something about the echo!