474 Hostel & Hotel reviews on site!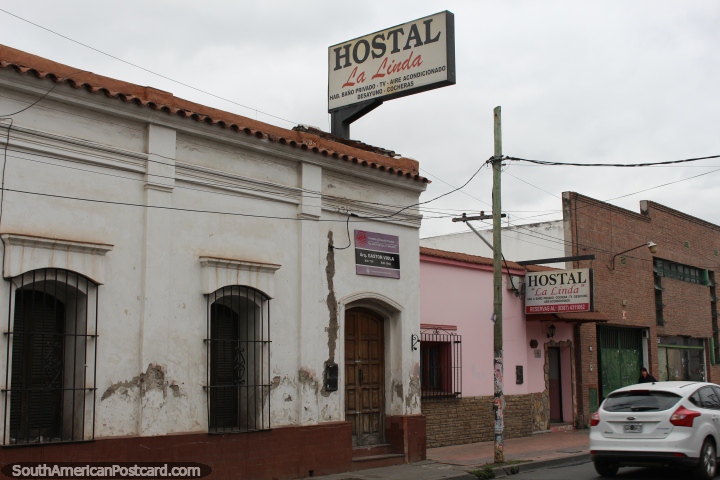 Hostal La Linda, Salta, Argentina
(October 2015 - 1 night). Located in Buenos Aires Street off San Martin Street. I payed $300 pesos ($31USD) for a room the size of a shoebox with a private bathroom with hot water. The bed was a thin single one. The wifi was up and down, not great in the room but worked better in the dining room. Breakfast was included but was only toast and coffee which is not a breakfast in my opinion, throw in an egg or 2 and that's more like a breakfast as far as I am concerned. Kind of expensive for what you get, there are many more options in Salta to choose from.