474 Hostel & Hotel reviews on site!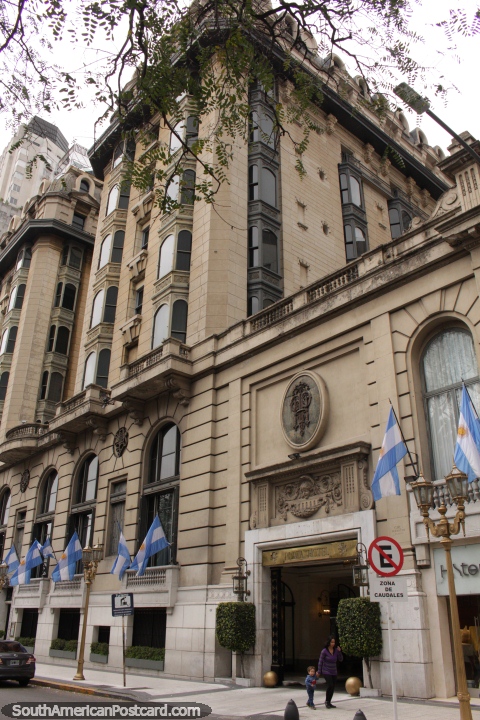 Plaza Hotel, Buenos Aires, Argentina
(October 2015 - 3 nights). The Plaza Hotel Buenos Aires is very posh and is located beside Plaza San Martin in the city center. I got a good deal at a little under $100USD per night which didn't include their fancy buffet breakfast, that is an extra $28USD per person or you pay more to have it included in your room rate. Free wifi however was included in the rate that I payed. Beautiful rooms and very comfortable with bath and shower, fridge, cable tv, cot for the baby, writing desk and a nice big bed. Plaza Hotel has a very professional atmosphere with doormen opening doors for you and everything else you could imagine. If you are feeling rich or actually are rich then this is a great hotel very close to amazing shops and not far from the underground train. Recommended.