474 Hostel & Hotel reviews on site!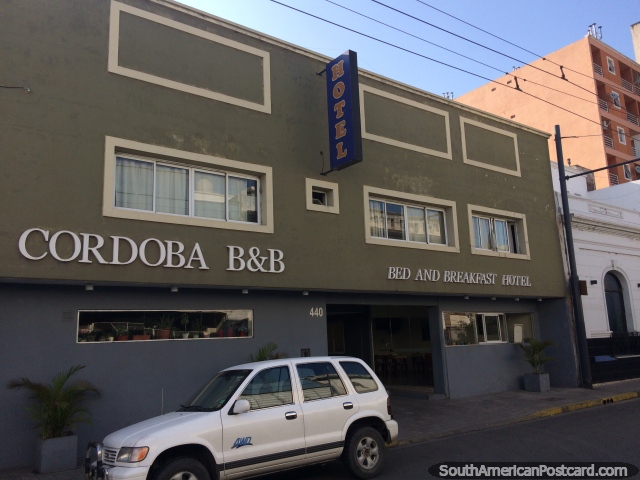 Cordoba Bed & Breakfast Hotel, Cordoba, Argentina
(November 2019 - 2 nights). If you call yourself a bed and breakfast hotel then you should put on a decent breakfast for the people staying there! Bread, butter, jam, coffee and orange juice is not breakfast. No eggs, cereal or fruit? I didn't bother eating breakfast here on both mornings I stayed here. I went into the city instead. The bedroom was fine with a comfortable bed, private bathroom, tv and wifi. I paid $33USD per night to stay at Cordoba Bed and Breakfast Hotel. It's about a 10min walk to the center. If only they had put on a good breakfast I would recommend this hotel but sorry I can't.