474 Hostel & Hotel reviews on site!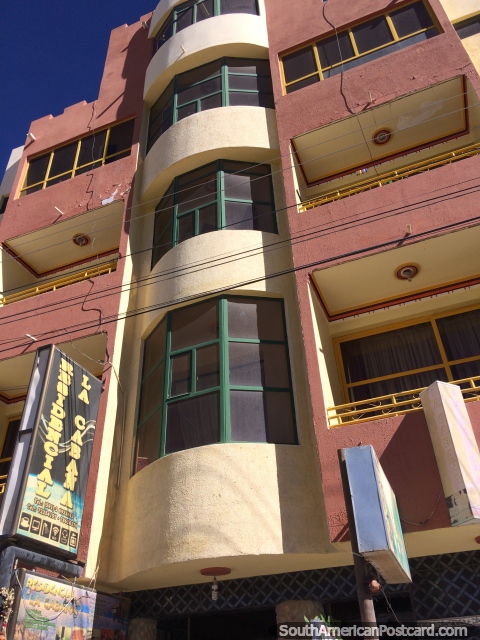 Residencial La Cabaña, Uyuni, Bolivia
(July 2019 - 3 nights). Residencial La Cabaña is a budget hotel in Uyuni close to the market area and a couple of blocks from the center. $160 bob ($25USD) for a room with 2 beds, private bathroom, tv and wifi. Also included is breakfast in the morning. I paid a little extra to use a heater in the room because it is cold here in July. The hotel is just as good as any other budget accommodation in town.