474 Hostel & Hotel reviews on site!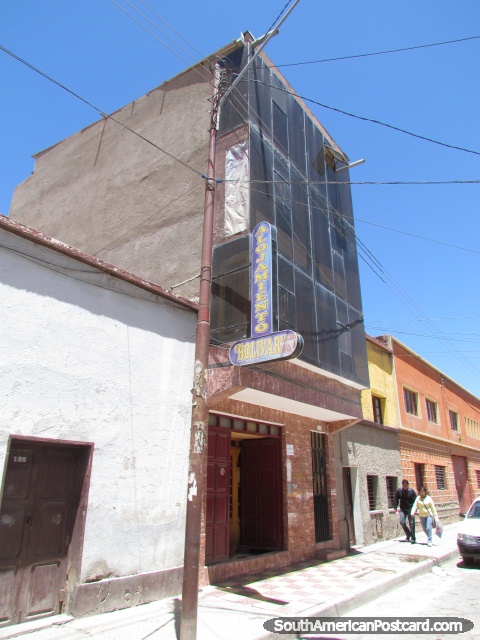 Alojamiento Bolivar, Oruro, Bolivia
(Oct 2011 - 1 night). Simple little room, good for a night or 2, shared bathroom, tv, average bed, located in the central streets of Oruro. There are many places to stay in central Oruro, this was one of the cheaper options. Perfect for a budget traveller.