474 Hostel & Hotel reviews on site!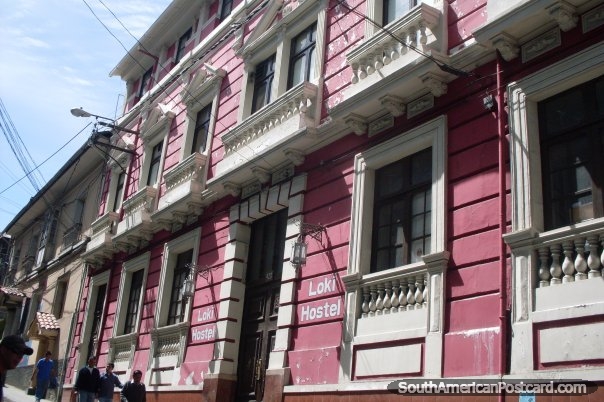 Loki Backpackers La Paz, La Paz, Bolivia
(Apr 2008 - 7 nights, Aug 2008 - 5 nights, Apr 2009 - 2 nights). It was good, it suits a group of people more than it suits solo people. They have nice food you can order from the bar and great meals each night for everyone at great prices. It is a great place to meet people and to have a party!