474 Hostel & Hotel reviews on site!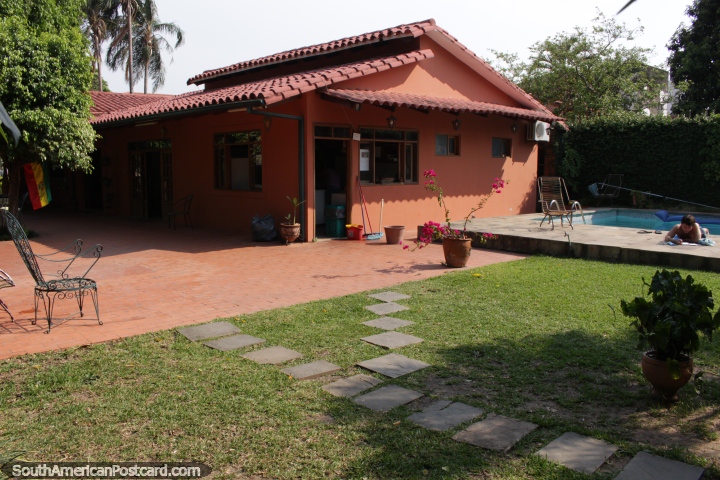 La Jara Backpackers Hostel, Santa Cruz, Bolivia
(September 2015 - 4 nights). Simply put, La Jara Backpackers Hostel is one of the best hostels I have ever stayed at in South America! It was extra good for me and my family because we had the suite! $55USD bought me the best room in the place, utterly and totally luxurious. Huge room with tiled floors, a huge king-sized bed, air-con, fridge, tv and dvd player, wifi, hot tub, shower, closets, mirrors, pictures on the walls, small private patio, couch and more. Add to that, there is a swimming pool and huge patio and lawn with shady trees and hammocks outside and the breakfast is great! Breakfast includes bread, cheese and ham, toast, eggs, fruit, juice, coffee and hot chocolate. They also have a guitar you can play, I enjoyed that! Beside the patio is a bar and their kitchen is fully equipped. There is a BBQ also. The staff are very nice, helpful and friendly. Clean and well managed. La Jara has it all and is only 10mins from the center of Santa Cruz. For the same price you pay in the center of town and get nothing for, gives you everything here. Of course they have dorms and cheaper private rooms too. There is no reason to stay in the city center in Santa Cruz. Don't cut yourself short, stay here and enjoy life! Highly recommended!