474 Hostel & Hotel reviews on site!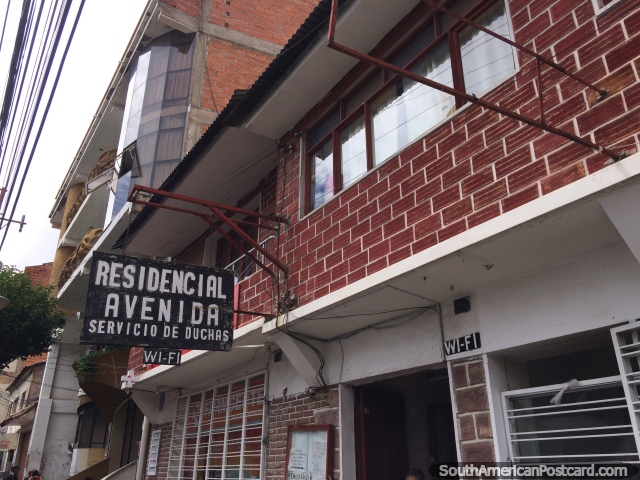 Residencial Avenida, Sucre, Bolivia
(February 2019 - 1 night). Residencial Avenida is located 3 or 4 blocks from the center of Sucre and is much cheaper than any hotels in the center for $160 bob ($23USD) for a room with 3 double beds and a private bathroom, tv and wifi. Run by a nice man. A good room for a family for a night. Recommended for the price.