474 Hostel & Hotel reviews on site!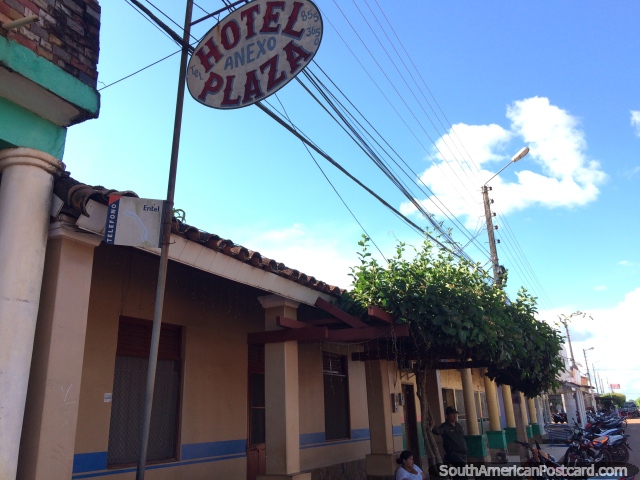 Hotel Anexo Plaza, Guayaramerin, Bolivia
(April 2019 - 1 night). Located on one side of the plaza in Guayaramerin, a border town with Brazil. $70 Bolivianos ($10USD) for a cheap room, not flash but ok for a night or 2 for the budget backpacker. Wifi not so strong in the room but worked outside. Private bathroom, 3 single beds and a fan.