474 Hostel & Hotel reviews on site!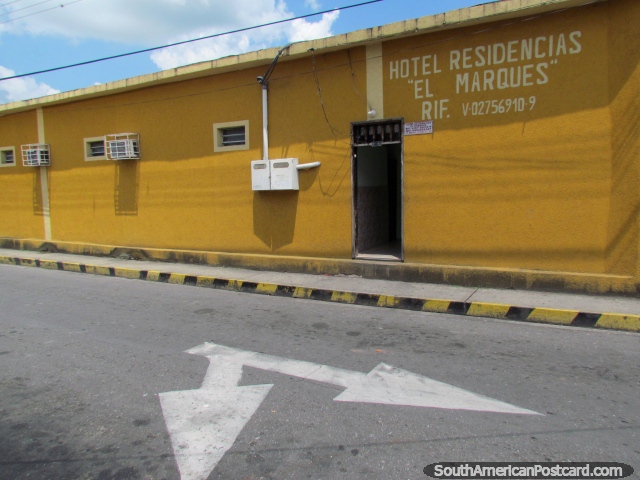 Hotel Residencias El Marques, Barinas, Venezuela
(August 2014 - 1 night). Not a bad place but in a location that is dangerous at night. It's just 2 blocks from the main plaza. Had aircon, a fridge and tv but no wifi. A very good price, about $5USD per night on the black market. I really can't complain, it was perfectly fine.