474 Hostel & Hotel reviews on site!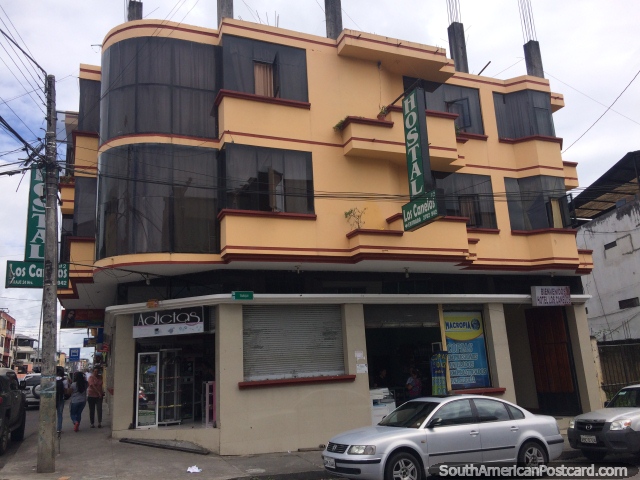 Hostal Los Canelos, Macas, Ecuador
(October 2018 - 2 nights). The location is great being in the center of Macas on a street with many options in accommodation! $20 for a large room for 2 people with private bathroom. The problem was that the room had only one window that opened and ended up being far too hot being on the sunny corner of the building. With no fan or air conditioner, the room didn't cool down until the middle of the night. Just be aware of that, apart from that it is a good budget hostel.