368 Hostel & Hotel reviews on site! About Tena.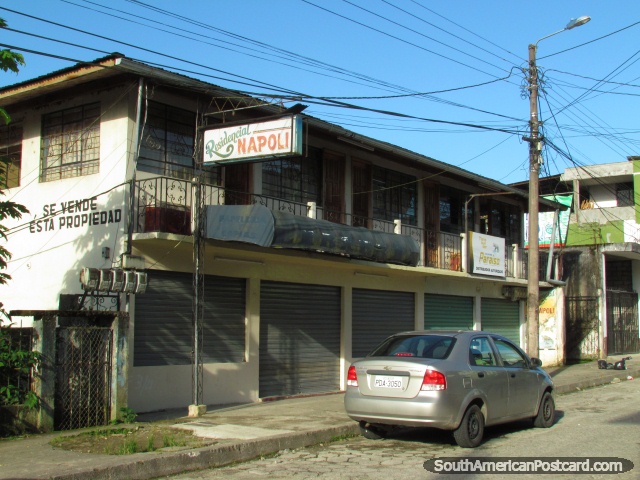 Residencial Napoli, Tena, Ecuador
(July 2011 - 1 night). Cheap and a little rough but good for a night, $10 for a room for 2 people with a tv. The bathroom was a shared one. We arrived at 7am in the morning, the owner was quite strict about us leaving no more than 24hrs later, but was cool about us staying until 9am the following morning.
About Tena
.